The Godfather
SOUNDTRACK




Hear Samples / Buy it



TRACKS:
Main Title (The Godfather Waltz) (3:04)
I Have But One Heart [J. Farrow - M. Symes] (2:57)
The Pickup (2:56)
Connie's Wedding [Carmine Coppola] (1:33)
The Halls of Fear (2:12)
Sicilian Pastorale (3:01)
Love Theme from The Godfather (2:41) [ English Lyrics ]
The Godfather Waltz (3:38) [ English Lyrics ]
Apollonia (1:21)
The New Godfather (1:58)
The Baptism (1:49)
The Godfather Finale (3:50)

Hear Samples / Buy it




All music composed by Nino Rota except where noted.
Original Scoring Mixer: Donald MacDougall
Re-recording Mixer: Thorne Nogar

All Songs ASCAP

(P)1972 Paramount Records. ©1972 Paramount Pictures.  
Manufactured by MCA Records, Inc. (MCAD-10231)


Songs in the film* that weren't included on the CD release:
Che La Luna (Paolo Citarella)
Manhattan Seranade (Louis Alter)
Have Yourself a Merry Little Christmas
Santa Claus is Coming to Town
The Bells of St. Mary's
All of My Life
Mona Lisa
Baptism Sequence (J.S. Bach).



*Only these, plus the "Wedding Sequence" and "I Have
 But One Heart" are listed in the film's credits.



My Two Cents:
This recording is great, as it takes you back to memorable scenes from The Godfather. Unfortunately, though, it is TOO SHORT! It's only 31min:41sec "long!" Only six photos appear in the CD booklet (as opposed to 21 on the LP), five of which are horribly reproduced. Let's pray that someday this soundtrack will be re-released with a nicer booklet!
[$] <! -- FOOTER -->



top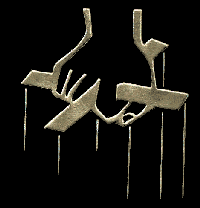 Compilation, Layout, etc. ©1995-2006 J. Geoff Malta
Important Copyright Information
Most images & sounds © Paramount Pictures