The Godfather II
SOUNDTRACK


Hear Samples / Buy It Now




TRACKS:
Main Title/The Immigrant (3:25) *
A New Carpet (1:58) *
Kay (2:58) *
Ev'ry Time I Look In Your Eyes ** / After The Party (2:33)*
Vito and Abbandando (2:36) *
Senza Mama / Ciuri-Ciuri / Napule Ve Salute (2:34) ***
The Godfathers at Home (2:33) *
Remember Vito Andolini (2:59) *
Michael Comes Home (2:18) *
Marcia Stilo Italiano (2:00) **
Ninna Nanna A Michele (2:18) ****
The Brothers Mourn (3:18) *
Murder of Don Fanucci (2:48) **, *****
End Title (3:51) *

Hear Samples / Buy It Now



Conducted by Carmine Coppola
Produced by Tom Mack

    * Composed by Nino Rota  
   ** Composed By Carmine Coppola  
  *** Sung by Livio Giorgi  
 **** Sung by Nino Palermo  
***** Sung by Marcia Religioso/Festa March

(P)(C)1974 Paramount Pictures Corporation and the Coppola Company. 
Manufactured by MCA Records, Inc., Universal City, CA.  
Distributed by Uni Distribution Corp.  (MCAD-10232)






---




My Two Cents:
This recording is great, as it takes you back to memorable scenes from Part II. Unfortunately, though, it is TOO SHORT! It's only 38min:39sec "long!" On the bright side, though, there are 18 color and b/w photos in the booklet, many of which you've never seen before.
<! -- FOOTER -->



top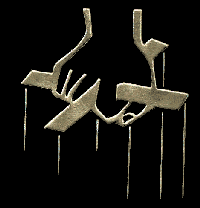 Compilation, Layout, etc. ©1995-2006 J. Geoff Malta
Important Copyright Information
Most images & sounds © Paramount Pictures